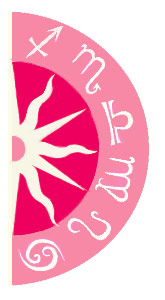 Kevin Mazur/WireImage
One day after the mid-term elections, rapper, entrepreneur and music mogul Jay-Z has stepped out and declared, "Maybe in eight years, I'll be the president" during an interview with BBC Newsbeat. Could it be? With crossovers from the entertainment world into politics not uncommon, how would the hip-hop mogul fare as the commander-in-chief?

Jay is a Sagittarius, with his Mercury and Venus also in the same sign. Sagittarians are natural-born public speakers and have a way of motivating people. As a leader, this would bode well, since this sign is also the ruler of truth and moral justice. Plus, with his Mars ruled by Aquarius in his solar third house, this gives him an extra dose of exalted speaking skills and intellect, which helps him see things in a more humanitarian way -- overall making him a good advocate for the people. The big news though is Saturn, the discipline planet, is due to enter Sagittarius in five years, which could bring a sudden shakedown of his aspirations and may throw him into the political arena as early as 2015.
Can't get enough astrology?
Like us on Facebook!