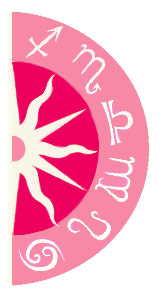 Getty Images
Jennifer Lawrence is winning all the awards -- from Golden Globes to SAG to what could be the Oscar -- for Silver Linings Playbook. Famously declaring she beat Meryl, is there anything holding this lady back? Is the ultimate win in her pocket?

Jennifer is a Leo with an Aquarius Rising. This gives her a lot of planetary punch over the next month, both during the campaigning for Oscar and the actual night of. This puts Jupiter in her natal Fifth House, bestowing luck in her entertainment house. Jupiter will also light up her house of hopes and dreams in her solar chart. Additionally, she will have Venus in Aquarius on her side, which means popularity is a guarantee. So, Oscar night does seem all about her. However, serious Saturn is in her natal and solar Tenth House of social status, so if she does win she'll have a lot to live up to.
Can't get enough astrology?
Like us on Facebook!