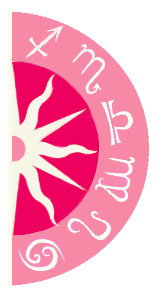 Kevin Mazur/VF/Wireimage
It's official: Singer Joe Jonas is off the market! The Jonas Brothers bandmate is dating fellow
Camp Rock 2
costar Demi Lovato. While this news may leave many tween heartbroken, true fans wonder if he has genuinely found real love in this relationship.
Share a free sample 2014 Vedic Moon Sign Forecast.Take a look at how the transit of planets will affect your relationship and finances in 2014!
Since Joe and Demi are both Leos, this means drama! Typically, same Sun signs are compatible mates -- however, Leo is an exception: it's not a sign that works well together with another Leo. The sign of the star, Leo lives for the spotlight. So when two become romantically linked, they will experience power struggles, as they each vie for attention.
Past Leo pairings include Sean Penn and Madonna, as well as Ben Affleck and Jennifer Lopez -- both couples are perfect examples of chemistry ultimately leading to combustion. Plus, since Joe's Moon is in Aquarius and Demi's in Taurus, their Moon signs square one another -- and in astrology, that means a clashing of emotions. Now, since they're both involved with Disney projects, they'll remain professionally linked for a while, but chances are this pairing will last for public purposes longer than it does in private.
Got Questions? Need Answers? Get insight into what lies ahead with a Psychic Reading. Call 1-800-749-5790 right now!