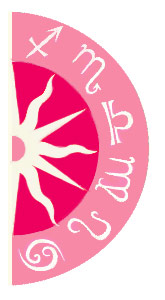 Andy Marlin/AM Photography/Getty Images
The news is out that John Stamos is joining Glee for the Fox show's upcoming season, which will debut on September 18. With a slew of hit TV shows under his belt, from General Hospital to Full House to ER, is John heading to Glee a good step for his career?

As a Leo Sun, he is definitely a lucky cat with more than nine lives in Hollywood, as he's been able to sustain such a long career and still have the power to nab roles on big hit shows like Glee. As far as longevity, since the show debuted on May 19, 2009, it makes it a Taurus and as luck would have it, Taurus is the ruler of John's career house. His role on the show will bode well for him to win a new generation of fans. However, with this set-up, while he will be a pleasant addition to the show, it might not last for more than a few episodes. Thankfully, it will at the least strike up interest in him to open up opportunities elsewhere.
Can't get enough astrology?
Like us on Facebook!