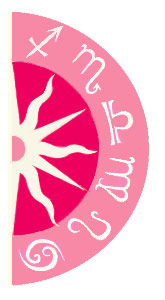 Julia Roberts was the number one actress of her day, being the highest paid and even taking home an Oscar. However, since real life has settled her down with a husband and children, she's been slowing down the workload, and this year her only film is Mirror Mirror, which opens this week. With less Julia, are her fans still standing by?

Share a free sample Friends and Lovers. Are you two best friends and lovers? Try a free sample of this powerful reading today!

Julia is a Scorpio, so she is s survivor under any circumstance. Of course, this lady is also born with the stars on her side to keep her in the spotlight, and this year especially with Jupiter in her house of status and also the current tour of Mars (ambition) aligning with her natal Jupiter and Venus. This will ensure her role in Mirror Mirror won't go unnoticed, but for her, the rest of 2012 will put more focus onto her natal Eleventh House, being more about enjoying her time with friends and taking on humanitarian projects. Besides, when you're an icon -- and a Scorpio -- you don't sweat the numbers.
Welcome new beginnings with a Free Psychic Love Reading. Call 1-800-749-5790 right now!