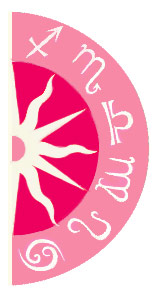 News of teenage heartbreak rang through the world, with young girls everywhere happier than ever, as Justin Bieber is a free man. Seems Justin and Selena are over. With speculation over Justin's faithfulness, what truly was the end to this teen dreamteam?
Share a free sample Year of the Wood Horse Forecast.The Year of the Horse is a time of positivity and luck! Get a preview of what the year holds for you!
Saturn
in
Scorpio
was the bang that put the final nail into the coffin of this relationship. Justin is a
Pisces
with a Scorpio Rising, and Selena is a
Cancer
with a
Leo
Rising, which indicates that changes were obvious. Saturn in Scorpio hit Justin in his natal identity sector and Selena in her solar love house. With
Water
elements bonding them, they're an emotional couple, so chances are this break up won't be a clean one. Justin will be wishy-washy, even though he actually wants to turn a new leaf and change his image. It's likely he did the breaking up, and his attempts to get her back will probably fail. With Selena's Leo Rising, her giving him a second chance is doubtful.
Got Questions? Need Answers? Get insight into what lies ahead with a Psychic Reading. Call 1-800-749-5790 right now!