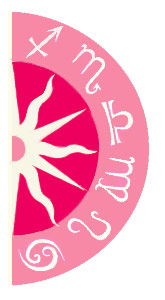 Getty Images
Justin Bieber has made quite an entrance into the pop world. A protégé of Usher (a Libra), Justin has the Number One album this week with
World 2.0
, while his debut effort,
My World
also remains in the top five. This makes him the youngest male artist to achieve such a feat, and his momentum is only building. Also in the works is a concert tour and a
Saturday Night Live
appearance on April 10. However, this recording star just turned 16 -- how long can he sustain a career at this level?
Share a free sample Sexual Soul Mates Reading.This hot and steamy reading for two will help you uncover your deepest desires and enhance your connection as a couple.
Astrologically, odds are Justin's career hasn't peaked yet, and will last for at least the next two years, as Justin (a Pisces) has strong aspects in his identity house and his money house for that duration. Like fellow music-industry phenom Justin Timberlake (an Aquarius), this adolescent heartthrob knows it's possible to evolve from teen star to full pop icon. However, it'll be in 2012 when Justin B.'s struggles will begin and he will have to show creative diversity to make that transition. But since he was born with Saturn (planet of lessons) on his Sun, he may be his own worst enemy when it comes to that stage of his career.
Got Questions? Need Answers? Get insight into what lies ahead with a Psychic Reading. Call 1-800-749-5790 right now!