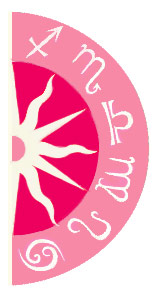 Getty Images
Baby North now bonds Kanye and Kris Jenner for life. However, news is that Kanye pulls attitude on Kris, despite her matriarchal position -- as a
W Magazine
interview reported Kanye's snide reaction to her comment -- "good job" -- to his music single. Is it love or hate between these two?
Share a free sample Friends and Lovers.Are you two best friends and lovers? Try a free sample of this powerful reading today!
Kanye is a
Gemini
, so there's always going to be two sides of himself. Meanwhile, Kris is a
Scorpio
, and she doesn't put up with condescending people. Despite the intensity that may brew between these two, there's a deeper understanding they have that is private. Kanye's
Cancer
Rising pairs up nicely with Kris's Cancer Moon, giving them a natural sense of nurturing and family toward each other. So no matter it appears, these two get along better than Kanye makes it seem.
Got Questions? Need Answers? Get insight into what lies ahead with a Psychic Reading. Call 1-800-749-5790 right now!