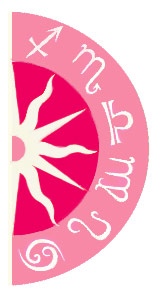 Getty Images
Since her days in Destiny's Child, Kelly Rowland has spread her wings into acting and hosting. Now, she's making another big step, going prime time as the new judge on The X Factor. Will she be a hit or a miss?

This is Kelly's year, getting to perform at the Superbowl and now landing into a primetime network show. As an Aquarius with a Sagittarius Rising, she has all the aspects rooting for her, and it's no surprise people want to see more of her. As lucky Jupiter travels in her solar Fifth House (performance) until June, and the eclipse cycle in her natal First and Seventh House (identity and contracts, respectively) coming to an end this Friday, this is her prime time to take on new roles. Odds are, she'll kill it on X-Factor and can start branching into television -- in front and behind the scenes. Her business skills with serious Saturn in her career house will prove she's a girl that likes being control.
Can't get enough astrology?
Like us on Facebook!