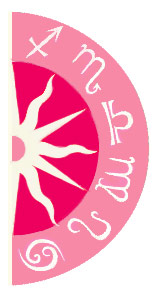 Over-exposure is a bitch, and has been the downfall of many. When it comes to Kim Kardashian, exposure is her talent and without it, she's nothing. With just as many haters as she has fans, and her popularity slipping from 8 to 98 on the Ask Men's Top 99 Most Desirable Women Poll, is her fame coming to an end?
Share a free sample Career Strengths Reading.What are your strongest talents at work? The answers await with this unique reading!
Kim is an enterprise unto herself, and it's unlikely that the fame game is ending for her in the foreseeable future. As a
Libra
with a
Sagittarius
Rising, she has the luck of completing her
Saturn
Return and lucky
Jupiter
in her contracts house until June 2013, followed by a year of the lucky planet in her money house. Seems this lady will be only going up, as new dealings will give her a leg up in a new way. This could mean solidifying her relationship with Kanye, or taking on a new partnership that will have people seeing her in a new way. Additionally, Kardashian mania will grow even larger outside the U.S., as international dealings will be extra prosperous for her. With a
Virgo
mid-heaven, Kim is no dummy. People have yet to see the best of her.
Got Questions? Need Answers? Get insight into what lies ahead with a Psychic Reading. Call 1-800-749-5790 right now!