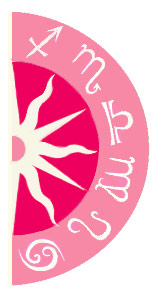 Larry Busacca/Getty Images
LeAnn Rimes turns 28 this Sunday, August 28. Having started her career as America's country sweetheart, her reputation has taken many hits over the last few years, since hooking up with now-husband Eddie Cibrian while they were both married, marring her squeaky-clean image. Will she ever be able to recover her career?
Share a free sample 2014 Romantic Forecast.Get a free preview of your one-week Romantic Forecast! Make the most out of your love life!
LeAnn's talent might be undeniable, but with her personal life on display, no matter how hard this Virgo works she will never get back to the same place. With her Aquarius Rising, she might not care so much, but when Saturn (planet of karma) enters her solar career house and hits her Scorpio mid-heaven starting late October 2012, she will face challenges that can transform her life. She will have to take bigger risks and keep her private life under wraps, as any other secrets could cause her undoing.
Got Questions? Need Answers? Get insight into what lies ahead with a Psychic Reading. Call 1-800-749-5790 right now!