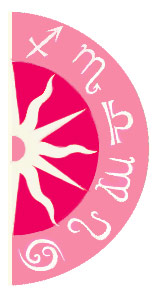 Lenny is back, but this time on the big screen, making his return in the mega-hyped-hit The Hunger Games, playing avant-garde stylist, Cinna. Taking a big leap from his known rock roots with a small roll in Precious in 2009, and now this, has Lenny officially been bitten by the acting bug?

Lenny has got acting in his genes via his famous mom Roxie Roker of The Jeffersons, but Gemini boys always like having several creative expressions on hand and being able to switch gears when it feels right. Chances are this is one of many on-screen roles he will be taking and doing fantastically in. Plus, with this year being his Jupiter return in Taurus, and with the onslaught of Venus, Jupiter and a solar eclipse heading for Gemini, this role will likely open up bigger opportunities for him and in fact, his career as an actor might ultimately usurp his as a musician!
Can't get enough astrology?
Like us on Facebook!