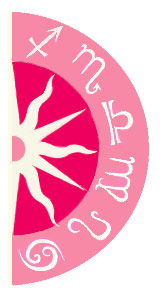 Noel Vasquez
Leonardo DiCaprio has demonstrated a fondness for supermodels; he dated Gisele Bündchen for years, but never committed. Since then, bikini model Bar Rafaeli has been the
Shutter Island
star's on-again, off-again girlfriend, and their dating pattern in recent years has made people wonder: Will the photogenic twosome ever tie the knot?
Share a free sample Personal Astrology Profile.What makes you unique? Discover a snapshot of the cosmos at your birth and the forces that shape you.
Leo's Moon, which rules his emotions, and his ascendant are both in Libra, which makes him a guy that likes partnership and being in a relationship. But permanent commitment isn't necessarily his preference. Chiron, otherwise known as the wounded-healer comet, sits in Leo's house of commitment, and emphasizes how much the actor is actually a loner, deep down inside.
However, this doesn't rule out Leo being a father one day. As it happens, this is the year with Jupiter in the house that rules children, meaning that many Scorpios may find themselves receiving news about surprise pregnancies. In addition, if Leo stays with Bar (a Gemini), it's clear from her chart that her biological clock will be ticking in overdrive.
Got Questions? Need Answers? Get insight into what lies ahead with a Psychic Reading. Call 1-800-749-5790 right now!