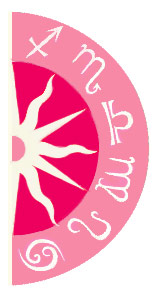 On any given day, anyone can place bets on the relationship status of Lindsay Lohan and gal pal Samantha Ronson. So on New Year's, when LiLo swore in a tweet there would be less drama from her this year, can we hold her to her word?
Share a free sample Year of the Horse Financial Forecast.How will you fare financially during the Year of the Horse? Find out today!
As a Cancer, LiLo is super emotional, but has difficulty communicating her feelings, as she isn't the most at ease in sharing her vulnerability. Meanwhile, Leo Samantha is prone to be dramatic and to roar much louder than necessary, just to drive home her points and stir things up. However, both of them are grounded with Taurus moons, so despite all the fuss they surround themselves with, there is actually a strong connection between the two of them that is a lot more solid and deep than it appears. Unfortunately, with anything Taurus moon, things move slowly, so it might be a few more rounds before this one finally dies out for good.
Got Questions? Need Answers? Get insight into what lies ahead with a Psychic Reading. Call 1-800-749-5790 right now!