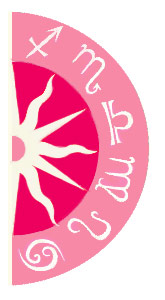 As the daughter of music legend Phil Collins, Lily Collins was born into the spotlight -- but she's never been a girl to get by on nepotism alone. No, Lily has slowly made a name for herself -- starting her acting career at the age of 2, playing Sandra Bullock's daughter in The Blind Side and being cast as Snow White to Julia Roberts' Evil Queen in the upcoming The Brothers Grimm: Snow White. With her latest movie Priest hitting theaters Friday, will Lily achieve A-list status soon?

Share a free sample Sexual Soul Mates Reading. This hot and steamy reading for two will help you uncover your deepest desires and enhance your connection as a couple.

Collins is a Pisces, with her Mercury (communications planet) and Venus (love planet) all in Pisces. This makes her a natural-born artist with an innate talent for acting. Luckily, Lily is also born with Saturn in Capricorn, which makes her a hard worker who is methodical and ambitious. She thrives on learning, building and presenting perfection -- and this will come in handy, as her rise to the top will be slow. While Priest and her upcoming release Abduction (opposite rumored beau Taylor Lautner) will certainly increase her stock, it won't be until June 2012 -- when Jupiter (the planet of luck) enters Gemini and starts her Jupiter return -- that her career truly starts to soar. Not surprisingly, Snow White is slated for a June 29, 2012, release. Go figure.
Are your dreams trying to tell you something? Find out what they mean with a Dream Reading. Call 1-800-749-5790 right now!