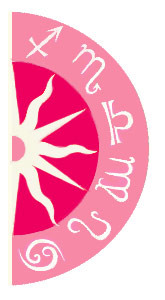 Getty Images
Is over-thinking ruining your sex life? Try these ideas for getting out of your head and into the bed …

Aquarius: Mood Music
You are one of the most musical signs of the zodiac and you are affected by music physically and chemically. The right song can soothe your inner savage beast -- or arouse your inner sexy beast!

That's why it only makes sense to create a playlist for your next sexy encounter. Because the sexy tones that come into your ears can wrap their way around your mind and send you into a tuneful ecstasy.

Which songs and artists are best for your libido? It's a highly personal choice, and one that deserves research and exploration. Maybe it's some old-fashioned soul from Marvin Gaye, or it's Def Leopard's classic "Pour Some Sugar On Me", or maybe it's the voice of Jill Scott or Esthero that really gets you. Knowing you, Aquarius, it will be something different every week. So keep your sex-soundtrack fresh and make it an essential part of your lovemaking process.

Pisces: Protection
When it comes to love, you have a way of laying yourself wide open. That's why you love so deep. It's also why you get so hurt.

If you find your mind reeling before and/or during sex, it could be your higher consciousness's way of telling you that you're not completely protected physically, emotionally or both.

Always practice safe sex. Always think about birth control. And always realize where your heart is at in relation to the other person's. Correctly assessing the risks of lovemaking for your body and your heart will help you relax and enjoy yourself.
Can't get enough astrology?
Like us on Facebook!