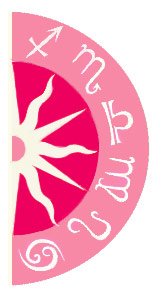 Getty Images
It was less than a hot minute that Britney's engagement to her boyfriend of three-years, Jason Trawick, ended. Already spotted around town holding hands with a new man, Britney is looking as happy as ever. Is this love or just lust?
Share a free sample Sexual Soul Mates Reading.This hot and steamy reading for two will help you uncover your deepest desires and enhance your connection as a couple.
The hot and spontaneous power that is
Sagittarius
rules Britney, which makes her unpredictable. Add her
Aquarius
Moon
to the mix, and you get a gal that is out for a good time, looking for a partner in crime to follow her curiosities and give her easy companionship. While both signs are independent, her
Libra
Rising makes her a sucker for commitment. Due to its Venusian pleasure-seeking ways, being a couple doesn't always mean love, as it is sometimes just a warm body next to them. So in terms of love, it's a just a question of timing. Seeing that this man popped up during a
Mercury
Retrograde in
Pisces
, squaring Britney's
Sun
, it likely won't last. Of course, she does have
Gemini
in her commitment house now, so a serious romance is in her stars, but it will depend on her judgment in later May.
Got Questions? Need Answers? Get insight into what lies ahead with a Psychic Reading. Call 1-800-749-5790 right now!