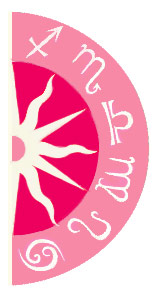 Jude Law turns 39 today! While 2011 was a good career year, his love life has been quiet since his February 2011 break-up from his on-and-off again relationship with Sienna Miller. So, will 2012 mark the return of Jude's life as a Casanova? Is love in his stars for 2012?
Share a free sample Soul Mate Compatibility.Are you with your true Soul Mate? Discover if you are with the person that you can share sorrows and triumphs with!
As a Capricorn with a Sagittarius Rising, Jude most definitely has good aspects on his side to bring new love into his life. However, it's likely the luck won't kick in until mid-year, when he'll have a solar eclipse in his natal commitment house, followed by Jupiter in the same area, and compounded by end of June with the Sun in his solar commitment house. Although early 2012 can be bit bleak in terms of love, it won't matter as career matters will be keeping Jude busy, with Mars in his natal status house. This year will be about new starts for Jude -- and he won't be able to sit still!
Got Questions? Need Answers? Get insight into what lies ahead with a Psychic Reading. Call 1-800-749-5790 right now!