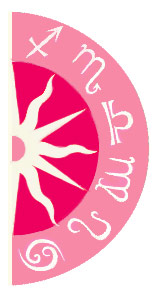 Part Two: Earth Signs
If you've never been the giving type, all that's about to change with optimistic Jupiter's movement into soul-serving Pisces on January 17, 2010. From now through January 22, 2011, zodiac lovers will strive to bless those in need. Some may even touch the lives of others through artistic measures. Touching hearts one at a time could easily become a theme now and especially throughout February when Jupiter makes many other important planetary connections. Take time out the first month of 2010 and meditate on how you could see yourself connecting to those in need this year. Whether someone has a monetary, physical or mental need, strive to make a difference now and enrich someone else's life.
Here's a list of inspiring deeds for giving back this year, according to your sign.
Share a free sample 2014 New Astrology Forecast.Get your 2014 Year of the Horse Astrology Forecast featuring your Chinese and Western Signs today!
Taurus
: You're stable and know how to operate your money. Giving your wisdom of money management could change someone's life this year. Even a donation whether it's money or personal belongings would do some good for others less fortunate. Look into donating to your local Goodwill or Salvation Army.
Virgo
: Since the Virgin rules the sixth house, you could easily find yourself being of service this year through medical realms. Look into your local Red Cross and take the steps to become an active volunteer. Just think how many lives you might save by helping stock of local blood supply.
Capricorn
: You rule the workplace, Capricorn, so what better cause then helping the unemployed land jobs? Donating those old suits to a charity to help the less fortunate could be with in your reach this year. Look into organizations such as the Cinderella Project and Dress to Impress -- these projects strive to improve the image of low-income individuals by donating suits and dresses to those searching for employment.
Read part three:
Air Signs
Got Questions? Need Answers? Get insight into what lies ahead with a Psychic Reading. Call 1-800-749-5790 right now!