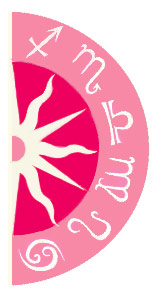 The much anticipated ninth season of Two and Half Men is on tonight with Ashton Kutcher's debut. While it's anyone's guess what the plot twists will be, will it be Ashton's lucky night? Are the stars on his side now?
Share a free sample 2014 Vedic Moon Sign Forecast. Take a look at how the transit of planets will affect your relationship and finances in 2014!
Life should be good for Ashton, as he will have some good aspects on his side. As an Aquarius with a Gemini Rising and Mars in Cancer, he will have the Moon on his side in this natal First House (identity) and Mars in Cancer, giving him power. So, chances are good that the show will be well received. However, by mid-November when Mars enters Virgo for seven months, squaring Ashton's natal First House, times will get tough and the ratings will likely wane.
Find your path to fulfillment with a Free Psychic Reading. Call 1-800-749-5790 right now!