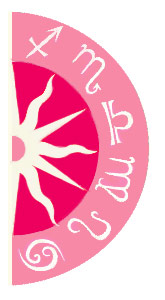 If you really think that the object of affection you've invested so much of your lusty daydreams in was meant to be yours, you had better make him believe it too.
The Pisces Moon is just the moment to infect him with the feeling that the connection between you goes far deeper than the physical. There's karma to be worked through. You will be one another's sexual healing. You will save one another's soul.

PISCES MOON SEDUCTION SECRET: Go Deeper!
The last sign of the zodiac is the summation of everything before it. There is great empathy and understanding under this Moon. It's an opportunity waiting to happen. It's begging for you. "Go deeper" it says. What more do you want to know? What more do you want to reveal? What more do you want to be for your one and only love?
Share a free sample Sexual Soul Mates Reading.This hot and steamy reading for two will help you uncover your deepest desires and enhance your connection as a couple.
This is your chance to let down the guard and let him in. It's your chance to be quirky, kinky, crazy. The matters of the soul go beyond cinema, logic, storytelling … the matters of the soul go beyond words. Now you, go beyond words … make noise. You are a symphony of organic audio, you are a soft sound animal. You are an auditory wave. Meld with your love on that level and you have taken full advantage of the Pisces Moon.
PISCES MOON DATES for 2012
:
August: 30-31
September: 1, 27-29
October: 24-26
November: 20-22
December: 17-19
Got Questions? Need Answers? Get insight into what lies ahead with a Psychic Reading. Call 1-800-749-5790 right now!