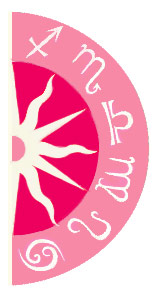 Mariah Carey has signed on to become the next judge on
American Idol
-- breaking the record for most expensive judge yet at $18 million for her first season. Will this diva be too much of one for the show, or will she earn her keep?
Share a free sample Year of the Horse Financial Forecast.How will you fare financially during the Year of the Horse? Find out today!
As an
Aries
, the diva comes with the lady. As for sweetness, she is a
Taurus
Rising, which gives her a very sensible and down-to-earth-way of being around others. Chances are that viewers will see more of that side of Mariah than her diva side. Plus, with her
Jupiter
in her
Second House
, we might get her for more than one season as her luck will be settling and staying in one place, building roots. All around a perfect match to go with the show's
Gemini
Sun
. The only glitch could be Mariah clashing with Randy, as he is a
Cancer
and the two will have very differing opinions that'll cause perfect TV tension. So, chances are that everyone will win -- as in ratings, ratings, ratings!
Got Questions? Need Answers? Get insight into what lies ahead with a Psychic Reading. Call 1-800-749-5790 right now!