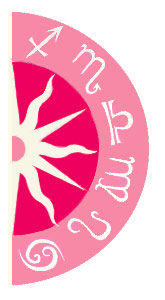 Energy-planet Mars lights up the cosy sign of Cancer from August 4 through September 20.

Cancer is an emotional Water sign, and when aggressive Mars is in Cancer, your feelings and motivations are intertwined. Since Cancer is the sign of home, you're likely to feel restless in your domestic life. This is a perfect time to assess your living situation and strengthen family connections. Cancer is a cardinal sign, so when choices need to be made, Mars helps you initiate them. You'll also be motivated to tackle half-finished projects at home.

While in Cancer, Mars links to Neptune, Uranus, Pluto, Jupiter and Venus. Here's a rundown of how the planets will influence your family life in August and September.

August 4: Mars/Neptune
The desire to escape reality and hole up at home is strong, so plan to do less. Instead, opt to laze around with family.

August 10: Mars/Uranus
Unexpected events and out-of-the-blue surprises create change at home and with family. Domestic life could be chaotic so be flexible and keep your plans open.

August 12: Mars/Pluto
Power struggles with family could erupt. You can either be right or compromise to get along now. Being honest with family is a must, even if it means revealing a secret you've been hiding.

August 19: Mars/Jupiter
Jupiter brings hope and faith into family matters, helping you make sense of recent events. Jupiter also brings opportunities for growth or change at home, making this a good day to discuss moving or expanding your family in some way.

September 11: Mars/Venus
This fun, affectionate and sometimes sexy pairing helps put the spark back into family life. Make time to play with the kids or plan a romantic night out with your partner. Family get-togethers are relaxed and enjoyable now as everyone makes an effort to get along.
Share a free sample2014 Vedic Moon Sign Forecast.Take a look at how the transit of planets will affect your relationship and finances in 2014!
Got Questions? Need Answers? Get insight into what lies ahead with a Psychic Reading. Call 1-800-749-5790 right now!