Getty Images
"Our task must be to free ourselves . . .by widening our circle of compassion to embrace all living creatures and the whole of nature and its beauty."

-- Albert Einstein

As macho Mars merges with dreamy Neptune in the compassionate sign of Pisces -- now through March 11 -- all of our defenses melt. We're less likely to let our egos get in the way of our desire to connect wholeheartedly to anyone or anything. This is the grace of this wonderful transit.

The flip side is that it can also water down our efforts. If you're used to being competitive or using anger to fuel your ambition, this is not your transit. This influence brings out the poet and the dancer in all of us. It's about finding the subtle energy behind everything and looking for where there are openings rather than blocks. In fact, the lack of boundaries may feel disturbing for some.

There is an extremely permeable energy to this transit. Music and dance are incredibly satisfying now. Getting subtle bodywork done -- reflexology, acupuncture, polarity therapy or any form of healing -- is highly effective now. You will feel it in the same way you would feel a more concrete form of treatment. In fact, the more subtle the work, the deeper the healing now.

A cautionary note: all reality testing goes out the window during this transit. We're less likely to employ high levels of discrimination to our choices. If alcohol or drugs are included in the mix, watch out! Boundaries and rationality are blurred, which can bring blessings as well as danger, depending on how the energy is used.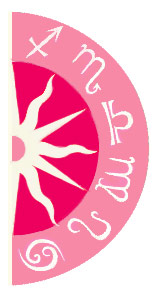 Better to use this Neptunian energy as the higher octave of Venus for beauty and spirituality rather than the delusional/paranoid side that could lead to self-destructive behavior. It's all about the application of the energy and the choices we make. Keep at least one foot rooted in reality during this time!
Share a free sample 2015 Vedic Moon Sign Forecast. Take a look at how the transit of planets will affect your relationship and finances in 2015!
* * *
For a personal consultation or astrology reading with Sherene Schostak based in San Francisco: contact her: 917.495.5025 email: Sherene@shereneschostak.com.
Find your path to fulfillment with a Free Psychic Reading. Call 1-800-749-5790 right now!