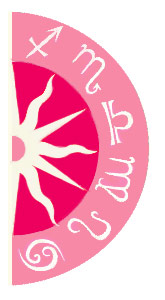 The penetrating scorpio Sun shines fully on a smooth and grounded taurus Moon, reflecting the light fully. On Monday, October 29th (12:50 pm Pacific) we will experience the full moon in Taurus at almost 7 degrees. Saturn in Scorpio adds a serious note to the affair, the message that we will accomplish our goals as we stay steady on the path. The transiting nodes in the same sign amplify the message, karmic lessons of security and finance, body issues and penetrating healing. We are asked to let go of complacency and be willing to step into our power. The 7th degree is close to the current positions of the Pluto/Uranus square, continually reminding us to awaken and transform. This full moon feels like an appetizer to the yod of December 21st ushering in the higher frequencies post-2012 where the 8th degree is featured (more on that later!)This is a good time to slow down to listen to our inner messages. We know what we need to do to finish off projects, both inner and outer, to be just a little more ready for the shift. Releasing and transforming karmic patterns and being willing to step into our authentic power are the messages of Pluto and the planets in Scorpio. Staying centered in love, compassion and surrender to a higher vibration is the spirit message repeated over and over. Neptune in pisces trines the scorpio Sun on this full moon allowing the higher frequencies of love to more easily blend with our choices.Morning and evening rituals can help us ground these energies. Meditation, yoga, or just a simple affirmation mentally beamed into the sunrise or whispered into our pillow:May this day be full with love and abundance for all sentient beings.I am grateful for the love and abundance permeating our world.If we keep seeing it and saying it, it will be.
Can't get enough astrology?
Like us on Facebook!