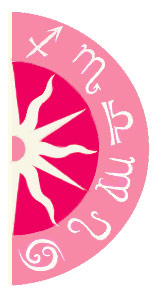 Also to come; historians are hot, Fools rule, geeks make it hip to be triangular, math is relative and hunters of ghosts and graves unmask old gods with new monsters, (and vice versa). Hyphenated and archeological sciences grow cooler and sexier over time --like Indiana Jones, as impossible laws are broken by their own paradox or when choosing "none of the above," and a union of seemingly diverse fields saves the day as the new super heroes rock an increasingly empirically tested world.
Speaking of which, Super 'Atoms' behave ant-like and applaud as one according to the conduct and proportions of crowd dynamics. Black and white holes are mutually co-created; compact fluorescents reveal high EMF's and get the LED out while the paranormal goes main-stream, or "new school." This as "Junk DNA," blood relatives, rogue waves, cosmic storms, and moon matters teach by conspicuous absence how to predict and protect alternate systems or other sides while helping to accelerate a revival of zest in quest for first contact with the un-tethered connections.
Meanwhile, Newton's apple has worms, Einstein missed a spot, and Fred and Ginger take a quantum leap out of a petrified forest to be named as the reigning Fibonacci Twins of the wave-particle 3-slit dance.
Old dogs learn new tricks, upgraded toys go cruising in the mystery machine back to classic destinations and sources -- with a Mobius twist, and a common interest comparative historical approach to upcoming challenges exponentially redirects the march of future technological developments as if by: "One word Ben -- Recycled-Alloy-Plastics-and-biodegradable-diapers."
to be continued...
Meanwhile, don't forget to check out my updated Unlimited Tarot Readings subscription offer under the Tarot section here astrology.com or the latest version of our itarot (free, deluxe, and extreme) apps for iphone and the ipad over at the itunes store. Both with exclusive features, including free daily email readings and the "be your own tarot reader" options!
Some of my related articles and stuff:
Speaking of Fools, Mayan Prophesy a la mode, Anytime Tarot for Everyday People...et, al. at Quantum Tarot
What Tarot Can Do For You: Steps to Success:
Card of the Day: Get a boost with my free Power Card du jour
Tarot 101: About the Majors