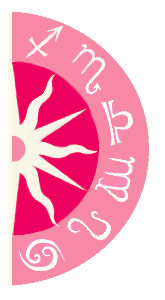 There's a new trend happening: movie stars hitting the small screen. This season, Robin Williams took to TV, with Halle Berry also committing to a network show. Now, Meg Ryan is getting in on the game by starring and executive producing a sitcom for NBC. Will it be a hit or miss?

Share a free sample Soul Mate Compatibility. Are you with your true Soul Mate? Discover if you are with the person that you can share sorrows and triumphs with!

Meg is a Scorpio with a Capricorn Rising, which puts her head on very straight for business. With a Scorpio mid-heaven, she knows how to transform herself and look in terms of long-term planning and being able to mix her passion and business effortlessly. However, with Saturn in Scorpio, she's going to have to be extra cautious because her reputation is on the line. It's an all-or-nothing bet now. Luckily, she does have Jupiter in her Seventh House of contracts, and since she sealed this deal during this cycle, odds are going for her. Plus, by next summer she'll have her solar career axis lit up with Jupiter's power and an eclipse cycles in her natal career sector, so this could be her starring moment.
Is it time to take a new direction in life? Find out what your future holds with a Psychic Reading. Call 1-800-749-5790 right now!