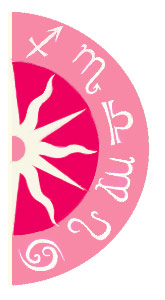 The rumors are brewing on whether Melanie Griffith is going to kick Antonio to the curb. Having quit Don Johnson twice due to his wandering eye, this isn't a lady that is scared to shut the front door and leave it all behind. So, what are the chances those walking papers will show for husband #3?
Share a free sample 2014 New Astrology Forecast.Get your 2014 Year of the Horse Astrology Forecast featuring your Chinese and Western Signs today!
Melanie is a
Leo
and so is Antonio, which means tough times are ahead. With
Saturn
heading into their family house in mid-October, it means a shake up and transformation is on their agenda. This indicates the possibility of two things: anteing up to make it work with extreme measures -- like moving out of L.A. -- or a break-up. The latter would probably not be amicable and might expose some major secrets because no one has a serious
Scorpio
transit and comes out 100 percent clean. Unfortunately, the Griffith and Banderas household is in for more drama over the next two years.
Got Questions? Need Answers? Get insight into what lies ahead with a Psychic Reading. Call 1-800-749-5790 right now!