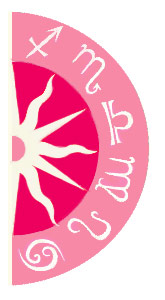 Mercury will enter Leo on July 24 and will be there until September 28, going retrograde for a few weeks.
Mercury in Leo (the Lion) will show a more fiery nature to your thinking that may have you in an uproar!!
Share a free sample2014 Romantic Forecast.Get a free preview of your one-week Romantic Forecast! Make the most out of your love life!
Mercury shows the fast and flexible nature of our mind and leo is a sign of penetration. There may be some frustration as these two energies try to reconcile.
But if you are willing to stay calm there si a lot of progress possible in intellectual areas of life, as Leo will tend to burn off the silliness of Mercury.
From 8/21-9/12 Mercury will be retrograde. This is a time to watch communication problems and frustrations and make sure to get your little gremlins fixed between now and then.
Got Questions? Need Answers? Get insight into what lies ahead with a Psychic Reading. Call 1-800-749-5790 right now!