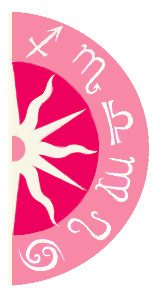 On Wednesday March 30, Mercury will turn retrograde at 1:48 pm PST. When I hear these dreaded words, I take a deep breath and remind myself -- this too shall pass. Mercury the Trickster is about to do its dance so hold on tight and say things twice because things are about to get interesting.
What is does it mean when Mercury turns retrograde?
Three, and sometimes four, times a year, the planet Mercury appears to be moving backwards in the sky for approximately 3 weeks. No planet technically moves backwards in their orbits around the Sun, so "appears" is the key word here. Think of it as when you are driving in a car passing another car and you see the overtaken car falling behind, although it is still moving forward.
Mercury rules all communications and electronic devices, so when this illusion of Mercury's motion occurs, these things are greatly affected. This does not necessarily apply to everyone as it depends on where the aspects are in their individual charts. Those who are affected will each experience Mercury's influence in varying ways and intensity.
Last time this happened back in December, I battled with purchasing a very gorgeous and expensive computer screen. I fought every instinct in my body to go through with buying it, knowing full well that making large purchases during Mercury retrograde is a big no-no, especially for a Mercury-ruled gal like myself.
Well, I bought the dang thing (the price was too good to pass up) and it was hardly a smooth transaction. The seller was a nuisance. He would not take my final offer, important cables were forgotten, and there was a series of miscommunications – no surprise here!
Share a free sample 2014 Day-By-Day Forecast. Look forward to 2014 with this forecast as your road map. Get a free one-week preview now!
What's more concerning is that the effects of this occurrence are felt well before Mercury actually goes retrograde. Starting a week ago, my Facebook feed has been filling up with status updates involving falling light fixtures, ill-fated bank transactions and unbelievable spills and mishaps happening to friends and loved ones -- important letters flying out of handbags and what not. I laugh and brace myself for what's to come the next few weeks.
A friend recently referred to the effects of Mercury retrograde as "when everything gets all Larry David." Yes –- all dealings seem to go completely haywire. Your only defense against this occurrence is to double-check the emails that you send out, reconfirm your hotel reservations, and make sure that your cell phone is plugged into its charger.
Also, do not add to the mayhem by signing any contracts, trying to start something new or making any big decisions. Postpone these activities if possible because anything you commit to during Mercury retrograde will not be set in stone -- know this.
Is there is a positive side to any of this? Yes, thankfully. The purpose of Mercury retrograde is for you to review and revise your life and your relationship with reality. Think of it like when it's raining outside and instead of running your errands, you have to stay indoors and come up with a plan B. While Mercury is retrograde, you should relax and get organized.
Use this opportunity to reflect, meditate and adjust your ideas and decisions about important issues. Take stock and catch up on all things in your life that you began and have not yet accomplished. Once Mercury goes Direct, you will be headed in the right direction for the remainder of 2011. Good luck!
Mercury turns retrograde March 30 at 24° Aries @ 1:48 pm PSTMercury turns direct April 23 at 12° Aries @ 3:04 am PST
Got Questions? Need Answers? Get insight into what lies ahead with a Psychic Reading. Call 1-800-749-5790 right now!