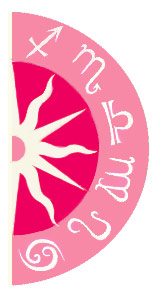 Mercury's curious, need-to-know, energy intensifies as the messenger planet swims through super-private Scorpio, now through October 29. This is an investigative energy that is all about getting to the bottom of things, and it will be impossible to leave any stone unturned now.

If there's a family concern you've been stewing over, it's time to reveal your true feelings. Secrets come to light now as the facts are impossible to hide. Promises carry extra weight, so think before committing as you'll be expected to follow through on any plans you make now.

Share a free sample 2014 Jobs and Money Forecast. Master your money and attain success with this startlingly accurate forecast!

That said, the fixed energy of Scorpio helps schedules stick, so if you're looking to create new routines at home or around family gatherings, it's a great time to come up with a game plan.

Due to its backwards cycle, Mercury returns to Scorpio again between November 14 through December 11. This follow-up period brings second chances and finalization on any unfinished business from Mercury's influence on family life during October.
Got Questions? Need Answers? Get insight into what lies ahead with a Psychic Reading. Call 1-800-749-5790 right now!