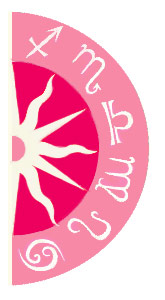 Bravo's hit reality series
Millionaire Matchmaker
is returning for a fourth season, but this time, the show is moving coasts. Typically, Sagittarians -- like matchmaker Patti Stanger -- do well when travel is a facet of their careers, but what about the show? Los Angeles, the original setting for the show, is a completely different animal than New York City, and there's no guessing the results. That is, unless you know astrological relocation charting!
Share a free sample 2014 Jobs and Money Forecast. Master your money and attain success with this startlingly accurate forecast!
Millionaire Matchmaker
first debuted on January 29, 2008, so that makes the show an Aquarius Sun with a Mars in Gemini, which means it'll travel well. It has a sense of duality that can work on either coast. In L.A., the focus was on making the impossible happen for the unlucky-in-love, and challenging social conventions in order to find the right mate. Meanwhile, in NYC, the energy will be more electric and plotlines may be more complex; chances are the ratings will be even higher with a NYC-based show. Yes,
Millionaire Matchmaker
and the Big Apple: a pairing even Patti couldn't have improved upon!
Will a new career create more prosperity and success in your life? Find out with a Psychic Reading. Call 1-800-749-5790 right now!