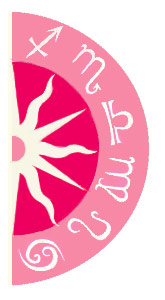 Yesterday, Venus in luxury loving Leo trined Jupiter in Aries at 1 degree. If you went on a shopping spree or took your sweetie out to a fancy restaurant, you may have been unknowingly influenced by the cosmos. Venus in Leo loves the finer thing in life; expensive fabrics, top-notched wines, and excellent foods. On top of that, with Jupiter in the picture, you may have experienced lots of it. Jupiter is the planet of expansion and makes you feel optimistic. You can become so happy and optimistic that you think, "Whatever, I can afford this. It's fine. Life is great, let's celebrate!" When these two planets get together they will have you and your sweetie over indulging in all good things if you aren't careful. Watch your waistline and your wallet this week! Moderation is key.
Share a free sampleSexual Soul Mates Reading.This hot and steamy reading for two will help you uncover your deepest desires and enhance your connection as a couple.
Got Questions? Need Answers? Get insight into what lies ahead with a Psychic Reading. Call 1-800-749-5790 right now!