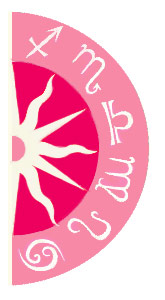 Thursday and Friday the Moon is in Cancer in the Sidereal Zodiac.
Many a "Cancer" (Western pop astrology) have been underestimated as being soft and mushy. They are formidable, especially if there is injustice to truth, children, students or dharma in any way.
Share a free sampleYear of the Horse Financial Forecast.How will you fare financially during the Year of the Horse? Find out today!
Ruled by the Moon, it has to do with the Divine mother herself and she has many moods. She rides on a Lion and is holding many weapons for a reason.
This Moon in Cancer is joined Mars, the aggressive and passionate one. So, there will be a quality of the fierce Divine mother on Thursday and Friday
Got Questions? Need Answers? Get insight into what lies ahead with a Psychic Reading. Call 1-800-749-5790 right now!