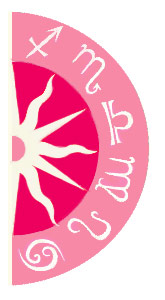 Share a free sample Career Strengths Reading. What are your strongest talents at work? The answers await with this unique reading!
The Moon is in Leo using a sidereal zodiac, the zodiac used in Vedic astrology.
When the Moon is in Leo we may be rather demanding and even a little haughty. Since the moon is the part of ourself that wants to flow with everything and get along with people, this fiery nature interrupts that lesson.
In addition, the Moon will be "hemmed" between Mars and Saturn. Hemming is a phenomenon in Vedic astrology that shows when the planet is surrounded on each side by difficult or gentle planets.
Having Mars in Cancer and Saturn in Virgo (the adjacent signs to Leo) is what creates the hemming. This means that psychologically we are feeling a bit surrounded by difficulty for the next couple of days.
Actually, after that the moon will join Saturn which will add to a certain amount of psychological stress as well. In fact, what happens when the moon becomes hemmed between difficult planets is we experience close to a week of aggravating emotional situations.
The mind will be very clear and forward looking on Monday and Tuesday. Just be careful not to become aggravated or confrontational, demanding appreciation.
Do you have unfinished business from a past life? Find out with a Psychic Reading. Call 1-800-749-5790 right now!