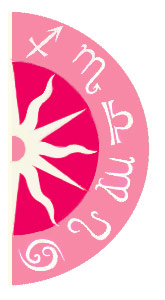 Tinseltown loves the baby-bump watch, and Jennifer Garner is perpetually on the list of most-watchable show-biz moms. In 2009, she and Ben Affleck welcomed little Seraphina to their brood, which also includes 4-year-old Violet. So, is it in the stars that more Affleck/Garner children will be blessing the couple?

Share a free sample Friends and Lovers. Are you two best friends and lovers? Try a free sample of this powerful reading today!

Astrologically speaking, it seems Ben (a Leo) does have a few astrological aspects that show children. However, it's Jennifer's chart that will hold the answers, and as it goes, chances are slim she'll have more children anytime soon. If it was going to happen, it would have by now, as a long eight-month aspect that lit up her house of children with the planet Mars (planet of sex and male virility) just passed. From here on out, Jennifer's focus is most likely just going to be on her career and the family that she already has.
What romantic adventures are in store for you? Find out with a Psychic Reading. Call 1-800-749-5790 right now!