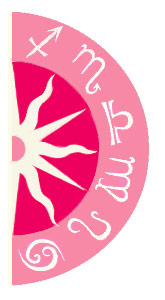 getty images
Q: Ms Virgo asks "Please let me know when I will move house. I have been living in the same house for 13 years & love it but want to move into my own home soon." (Birth Data supplied)

A: Your 4th House of Home and Family is ruled by the sign of Libra and the planet Venus. Libra's influence brings the need for balance and harmony, with family as well as in your living environment. Things that appeal to your personal sense of art or beauty are key at home.

Venus, placed in the sign of Scorpio, suggests you need a high level of privacy at home and definitely enjoy your own space. Security and stability are important to you at home, so it's no surprise you've lived in one place such a long time!

Your Venus is triggered by Saturn in November 2012, and June + July 2013. These are ideal dates for moving, especially if you're either downsizing, or taking on more responsibility - like being a home owner rather than a renter.

If you're ready to take charge to create the home life you know you want, 2013 is a great year in which to do so.
Can't get enough astrology?
Like us on Facebook!