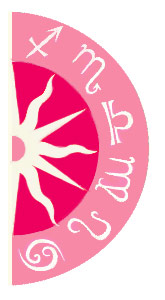 Natalie Portman's intimate performance as an ambitious and insecure ballerina in the film Black Swan has been getting so much buzz it's no surprise she is up for a Golden Globe in the best actress category. So, is this Natalie's year to win it all?

Share a free sample Friends and Lovers. Are you two best friends and lovers? Try a free sample of this powerful reading today!

As a Gemini, Natalie will experience sudden and unexpected surprises in her life over the next two years due to a series of eclipses in Gemini and Sagittarius. With the first coming on December 21 in Gemini, the effects are starting early with her Globes nomination. Plus, with Jupiter, the planet of luck, entering her house of friendship on January 22, just a few days after the Globes take place on January 16, it does denote being publicly acknowledged in some way. Of course, before Jupiter goes into Aries, it will be in Pisces, which just happens to be the ruler of Natalie's natal Fifth House (she is a Scorpio Rising) and will be in her house of entertainment throughout the voting process. This makes her a powerful contender to win a Golden Globe and make 2011 a huge year for her.
What romantic adventures are in store for you? Get a Free Psychic Reading today. Call 1-800-749-5790 right now!