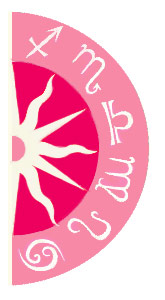 What are Angels? Angels are thoughts. God created Angels to do certain tasks. Gods Angels are Gods thoughts. Our Angels are our thoughts. Did you know that you have been creating your own Angels? The Angels that help you every day of your life here are within you. Whenever you need or want help with something, you create an energy that comes from the highest parts of your soul that you can access at that time. This energy is called an Angel. There are an unlimited number of Angels because we can have an unlimited amount of thoughts.
You can create an Angel for anything. You can create an Angel to help finding the best repairman when you need the dishwasher fixed. And you can create an Angel to assist with your love relationship. If you are not in a relationship, you can create an Angel to find your highest and best love relationship. You can create an Angel for anything you can think of.
You have naturally created Angels to help you all of your life. As you get more spiritually aware, you learn how to concentrate more energy on what you are speaking to create and with that higher energy, you can have greater results manifest.
Here are some notes about our Angels:
~You dont need to name your Angels. Anytime you need that particular Angel (energy), you speak what you need and that Angel will be there to help you.
~Angels only have one task they help you with. Think about it; if they are one thought, then there is one Angel for that one task.
~Your Angels want to do anything to help you succeed in your chosen soul path but because of our free-will rules here on Earth, they must wait until you ask for something to start working on your behalf.
~You are not bothering your Angels when you call on them. They are there to work only for you. That is their only reason for being.
~You are never alone as your Angels can never leave you. The Angels you create are a higher part of your soul.
You are more powerful than you realize. You are the creator of your experience. If you dont like something, speak to create something different. Ask questions of your Angels to see if you are on your easiest soul path. If you are not, ask for their help to get you on the easiest path. Some people have been taught that we are supposed to suffer through things on Earth to learn, but that is not the case. Yes, we do have to go through lessons but how we go through them is our own personal choice. You can use your Angels to create the highest and easiest path possible.
I choose to utilize my highest Angels to help me stay on that easy path ~ Christina