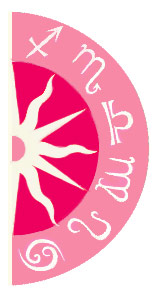 Getty Images
This month's new Moon on July 8 takes place in the emotional Water sign of Cancer, the sign that reminds us of home, family and security, and inspires us to care for our loved ones.

That said, this new Moon looks to be anything but warm and comforting. We're being urged to consider where we stand regarding our family and our past. For many of us, the past is like a film we constantly project onto our present, never being able to fully experience the gifts of the moment because we're stuck in what was.

Major shifts and some confusing upsets are to be expected. With an intense square to Uranus (change) and an opposition to Pluto (transformation), we're more than likely to feel uprooted and a bit lost.

As long as we're aware that the next few weeks will be a bumpy ride emotionally, there's much to learn here. The key to enduring this new Moon and embracing the inherent wisdom is to be willing to sacrifice a little security for some authenticity.
Can't get enough astrology?
Like us on Facebook!