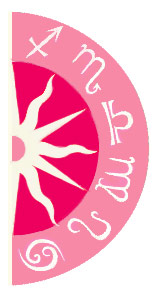 It's surprising news to hear Nicki Minaj will be taking the third judge seat on American Idol! The show does like drama, but they've never had more than one diva on the panel at the same time -- with two, things could get hairy. So what will happen, heat or hell?

American Idol won't just have competitors with the singers, but also in the judging panel. Although Mariah's length of experience (and bigger paycheck) will give her the leg up, as in granting her respect as an elder, she is an Aries and Nicki is a Sagittarius — both Fire signs, which means they'll definitely compete for dominance, adding a new dimension to the show. However, with their Rising Signs being more subdued and complementary to one another -- Mariah is a Taurus and Nicki is a Scorpio -- it's going to be a very tenuous relationship where one minute they work great, but both can be set off easily and leave each episode very unpredictable. If any major problems are going to do down, they will hit immediately -- as two Fire signs never hide from battle.
Can't get enough astrology?
Like us on Facebook!