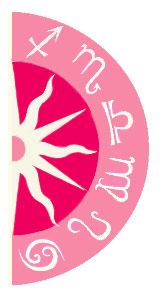 Jeff Vespa/WireImage
After three years and two babies together, Nicole Richie and Joel Madden are finally ready to tie the knot. The Good Charlotte rocker made the announcement during his appearance Monday on The Late Show with David Letterman and later tweeted about his happy news. While some couples resist marriage because it can be their kiss of relationship death, how will it bode for Nicole and Joel?

Wonderfully! As a Virgo, this is Nicole's luckiest time for marriage to super-compatible Pisces Joel! What makes it so perfect is Jupiter. This planet of luck is in Pisces this year, which rules Nicole's house of committed partnerships and Joel's identity house. However, they should make sure their wedding doesn't occur between June 6 and September 9, when Jupiter will be in Aries.

If they opt for an end-of-the-year wedding, they'd be smart to make it after November 18, as Jupiter will go back to moving forward in Pisces again and bring its fullest power -- and with this behind them, it's doubly sure to last!
Can't get enough astrology?
Like us on Facebook!