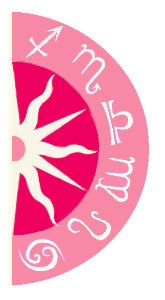 FilmMagic; WireImage
John Tesh has confirmed that he once dated Oprah Winfrey! The news first came to light when Kitty Kelley promoted her new (unauthorized) biography about Oprah this week, and she has written that John and Oprah used to be an item when they worked together in Nashville back in the '70s -- but that he bailed due to his inability to cope with the pressure of being in an interracial relationship. So, what was happening behind closed doors back in the day? Let's take a peek at their stars to get the dirt!
Share a free sample Friends and Lovers.Are you two best friends and lovers? Try a free sample of this powerful reading today!
Turns out, John and Oprah were a couple with heat! They both have Mars (planet of sex) in Scorpio (the sign of sex), making their bond immensely passionate and intense! Even though Oprah is a cool Aquarius while John is an emotional, yet guarded, Cancer, the two TV stars connected on a very intimate level. Even though time has passed, this relationship likely changed both of them deeply, and was a major emotional turning point in each of their lives.
Got Questions? Need Answers? Get insight into what lies ahead with a Psychic Reading. Call 1-800-749-5790 right now!