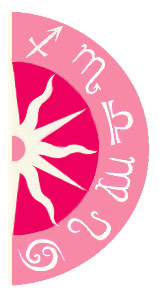 Getty Images
Married for over 31 years, sharing three children, and working together in the rock and media world for years, Ozzy and Sharon Osbourne are the couple nobody thought could end. But it's being reported that they have separated and are living apart. Why? Will they getting back together?
Share a free sample 2014 Love Forecast.Try a preview of your one-week Love Forecast! Make the most out of your love life in 2014 and beyond!
Ozzy and Sharon are like Yin and Yang. She's a Libra, with a
Cancer
Moon
. He's a
Sagittarius
with a
Capricorn
Moon. They easily bounce ideas off each other. He protects emotionally and she nurtures. However, with
Scorpio
influences, they can be combustible too -- especially with
Saturn
now in the sign of the Scorpion. Ozzy is a Scorpio Rising and Sharon has her
Venus
in Scorpio, making them stubborn when it comes to relationship matters. When they agree, it's heaven, but when they clash it can feel like an apocalypse. Thankfully, there is a solar eclipse in Scorpio on April 25, which could help patch everything up in their heavy-metal paradise.
Got Questions? Need Answers? Get insight into what lies ahead with a Psychic Reading. Call 1-800-749-5790 right now!