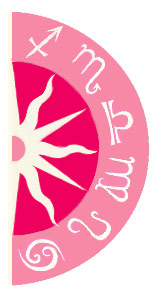 Over the weekend, Paul McCartney walked down the aisle to marry Nancy Shevell -- his girlfriend of the last four years. As a Gemini, it's not uncommon to be married at least twice, and since his first marriage was a long-lasting love story that only ended due to his beloved Linda passing from cancer, will Paul get happily ever after this time? Is third time a charm?

Fate is on Sir Paul's side, as Jupiter (luck and expansion) is not only in his house of intimacy, but also aligned with his natal Venus, planet of love. Plus, with the Sun, Mercury and Saturn all in his natal First House and trining his Gemini Sun, Mercury and Saturn, it seems as if the stars are all on his side to see that happily-ever-after happens for this Beatle the third time around.
Can't get enough astrology?
Like us on Facebook!