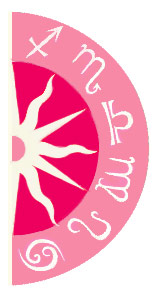 This April Fools' Day, play the perfect practical joke on your friends and family … according to their Sun sign!
Aries
Challenge them to a race. Let them win, then tell them they cheated.
Taurus
Replace their soft, silky sheets with burlap sacks.
Gemini
Subject them to the silent treatment.
Cancer
Replace all their family photos with generic pictures from magazines.
Leo
Hide their shampoo, their hairbrush and their mirrors.
Virgo
Share a free sample Personal Astrology Profile.What makes you unique? Discover a snapshot of the cosmos at your birth and the forces that shape you.
Disorganize their sock drawer and rearrange their DVD collection.
Libra
Pretend you're sniffing them and then wrinkle up your nose.
Scorpio
Tell them you read their diary -- and boy was it juicy!
Sagittarius
Tie their shoelaces together in triple knots.
Capricorn
Cut the power to their computer and stick up a note that reads "Out of Order".
Aquarius
Mention the party you're planning, and "forget" to invite them.
Pisces
Don't bother playing an April Fools' Day joke on a Pisces -- they won't even notice!
Got Questions? Need Answers? Get insight into what lies ahead with a Psychic Reading. Call 1-800-749-5790 right now!