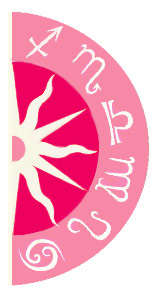 Share a free sample Soul Mate Compatibility. Are you with your true Soul Mate? Discover if you are with the person that you can share sorrows and triumphs with!
Uranus, the planet of surprise, enters pioneering Aries today. This event hasn't taken place since 1927! Zodiac lovers should note a need to leave the "familiar" now. Some may be seeking adventure, searching for something that hasn't been discovered before. For some in relationships that just aren't working, this could be a feeling that something is "missing." You may even be thinking lately, "Something needs to change around here." Well, with this transit, it definitely will. Uranus always shakes things up for the better. With Uranus in Aries, your hopes and wishes will be stronger than ever before, and you could feel the need to take risks in order to achieve them. Uranus in Aries brings courage to the scene. We are all now making way for the new by abandoning the old. This movement is giving us a huge wake-up call. What's no longer serving you now? Think about the things that no longer serve you and begin to let them go. Remember, if its meant to be it will always come back somehow. This is the time to take a leap of faith. Follow your heart and trust your inner guidance to explore all that you can now.
What romantic adventures are in store for you? Find out with a Psychic Reading. Call 1-800-749-5790 right now!