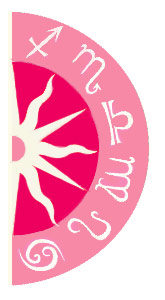 Share a free sample Friends and Lovers. Are you two best friends and lovers? Try a free sample of this powerful reading today!
With Jupiter and Venus's recent hook up on Feb 16th it made me think about the last time these two planets formed a strong connection in the cosmos. I remember the date exactly because I was in London and just two days before I had met the most handsome French boy at a sports bar called Sports Café. I remember thinking the stars must have been aligned for this meeting. I was extremely hung over having partied all night in a little town called Drogheda, Ireland with a dear, dear friend. The lack of sleep and dehydration only got worse from having just arrived by plane. I looked like absolute hell by the time I got to my hotel. In addition to the night before, I had just trekked an enormous suitcase through two different lines on the metro. The suitcase, which had wheels thank goodness, was so big I could literally lock myself up in it no problem. Getting that suitcase out of the tube seriously almost cost me my life, but thank goodness I do power yoga and I somehow managed to pull it off with no help (not before sweating off all of the alcohol left in my body from the night before, however.) So, I finally arrived at the hotel and quickly showered. Boy did I need that! My goal, find the nearest sports bar to watch my two favorite football teams duke it out. The game was actually being held in London and my parents were already there having got in a day early. I was suppose to get a ticket from someone I knew on the team, however, it completely fell through. I thought about going down to Wimbledon to try to score an extra ticket, but after the physical madness I had just gone through trying to get to the hotel, I quickly ruled that out. I decided a little hair of the dog was my best remedy at that point and I definitely needed to watch the game somewhere in the process. "No more metro lines for me", I thought. "I'm gonna walk to a local sports pub." I tied up my sopping wet hair and ran out of the hotel. The concierge directed me to a great place just down the street in Piccadilly. Getting in was not a problem, thank goodness, and I waltzed up to the bar and quickly order a beer and a quesadilla. My goodness was I hungry! I really hadn't eaten anything all day. As I started to eat and watch the game I noticed this handsome man next to me. At halftime his friend and I started talking and then he joined in. From there, I don't even think I paid much attention to the game after that. He wasn't either, which was surprising because I felt I looked like crap! I had little to no make up and my hair was air dried at that point and had definitely seen better days. That didn't stop him from asking me to hang out the next evening, however. I was ecstatic. This guy was super handsome and had the sexiest French voice. I spoke to him the next day and we planned to meet at a local club down the street from my hotel. To my surprise, going out in London starts pretty late. No one leaves the house until 11p, so we basically met up on the 27th. Thinking back, no wonder we had an incredible night. Venus and Jupiter formed a strong trine on the 27th! Not only that, but Venus was residing in my 9th house of travel and all things foreign. Another note is that my moon, Jupiter, and Neptune were all in the sign of Aquarius. No wonder I was appealing with wild hair and no make-up. See? When the stars have your back, they've got your back, baby! This special meeting was definitely meant to be. It's been four months since we met, and we talk every single day thanks to this great application called Skype. Which brings me to my next blog...Stay tuned!
Searching for deeper meaning in your life? Get the answers you've been looking for with a Psychic Reading. Call 1-800-749-5790 right now!