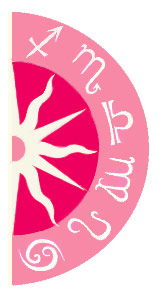 Richie Sambora and Denise Richards infamously first hooked up after her ex-bestie, Heather Locklear was divorcing from Sambora. After a few months, they broke up -- but now they have hooked up again and this time with Locklear's blessing. So, can second time be the charm for this couple?

Although Aquarius Denise and Cancer Richie have very different personalities, they actually do have connections under the surface that link them together. From her Scorpio Moon that blends well with Richie's Sun, and his Leo Rising matching up with her Aquarius Sun, they do balance each other out. Plus, they both have an earthy Venus, hers in Virgo and his in Capricorn, which gives them a very practical point of view when it comes to relationships. So, while many might assume that their bond is sex, it's actually not. They are actually more sympatico in how they are intimate with emotions, partnership and the logic of the day-to-day. So chances are good this can be a winning match!
Can't get enough astrology?
Like us on Facebook!