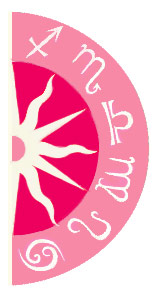 Getty Images
Rumors are swirling that newly single Robert Pattinson and Katy Perry are rebounding into each other. While both are claiming that they're plutonic friends, they're cozying up together all over town -- recently at a Bjork concert and over Memorial Day weekend crashing a wedding rehearsal. While it's nice to have friends, are these two eventually going to hook up?

According to their stars, Robert and Katy are magnets waiting to connect! He's a Taurus and she's a Scorpio. They are complementary signs and have a natural simpatico with each other. Plus, both are in a midst of Scorpio-Taurus eclipses, which can change their points of view on relationship and identity. Also, since reports of them being together are surfacing on the tail end of the last series of eclipses, it could be setting the scene for them to slowly fall into love. After all, many lasting relationships start off as friends first.
Can't get enough astrology?
Like us on Facebook!